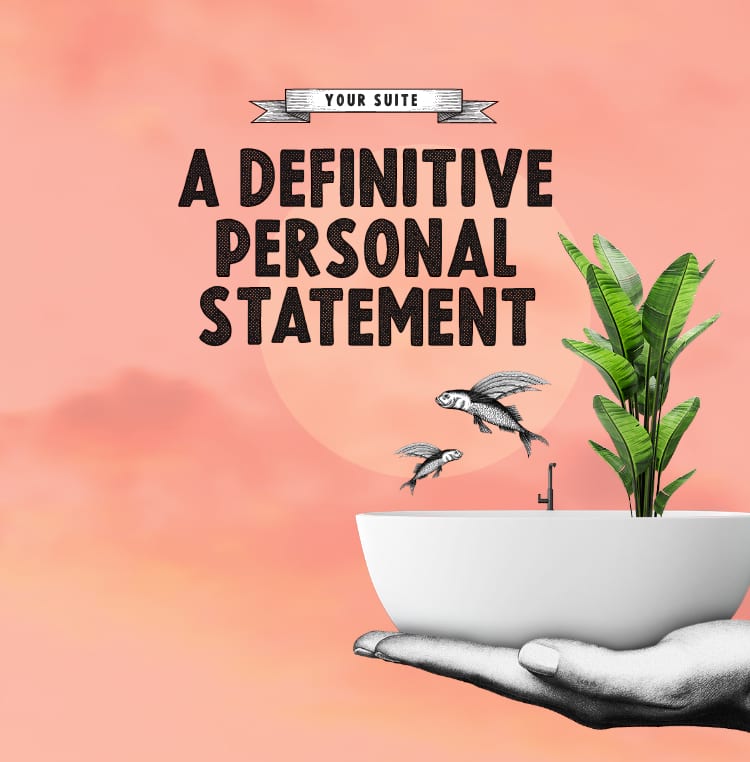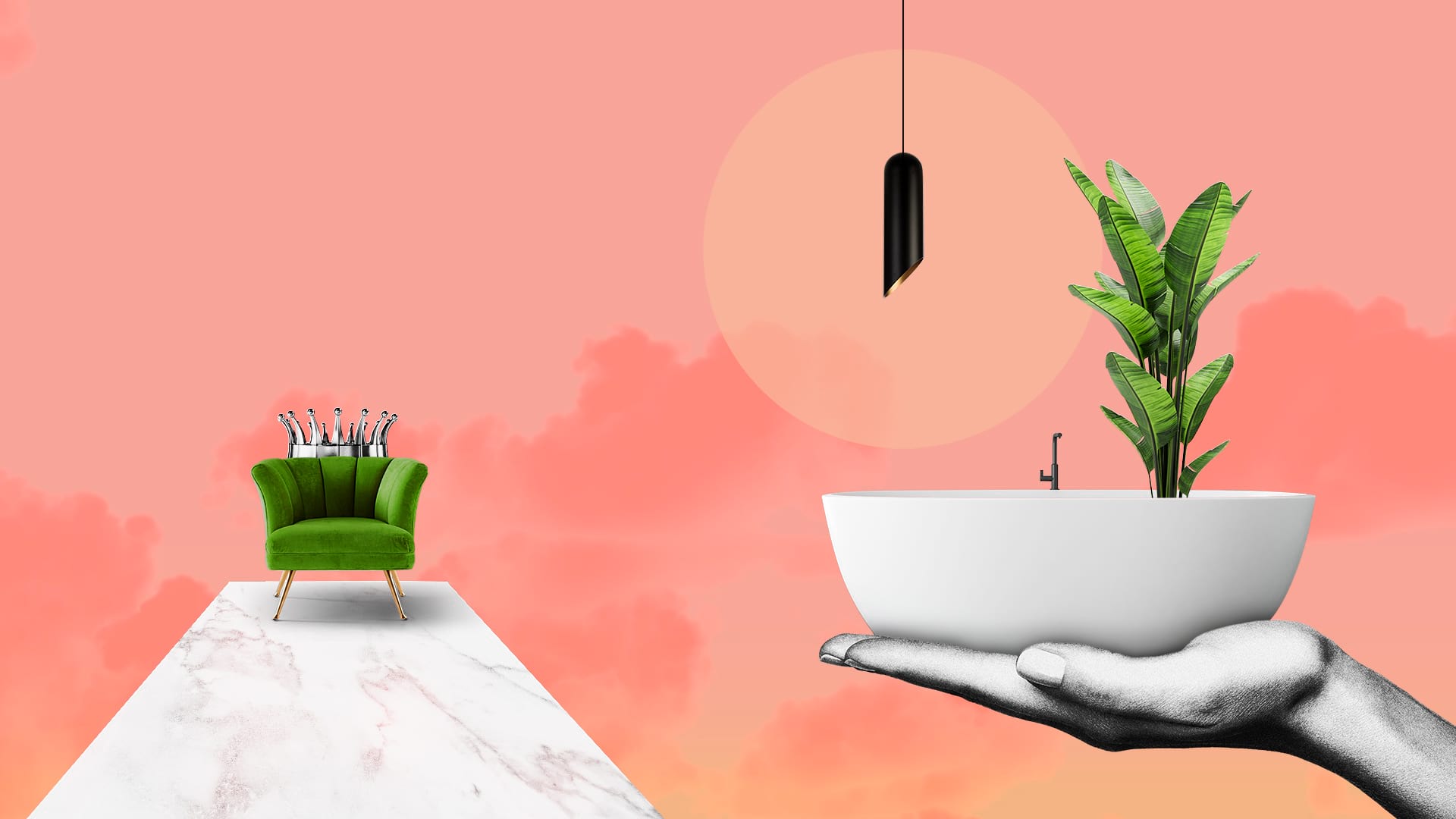 A DEFINITIVE
PERSONAL
STATEMENT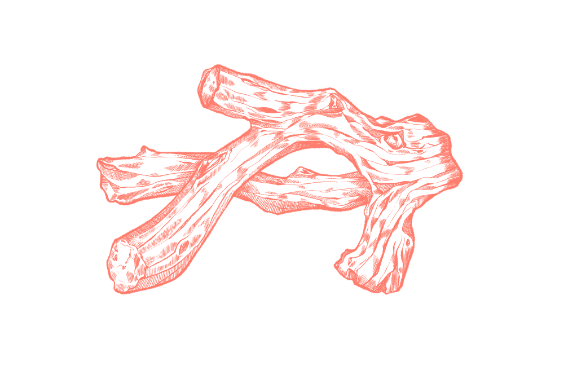 Drawing inspiration from its surroundings, your home becomes an elevated and approachable extension of your unique location. The designer selected finish palettes are each designed to allow you to make a definitive personal statement. Warm woods and variously finished neutral stones create an intriguing balance between light and dark that's maintained throughout your suite, from the porcelain backsplashes to the custom-designed cabinetry. Queen & Ashbridge is home to a diverse community of residents living their best lives in beautifully designed one bedroom, two bedroom and luxurious penthouse suites, which feature sprawling terraces and panoramic lake and skyline views.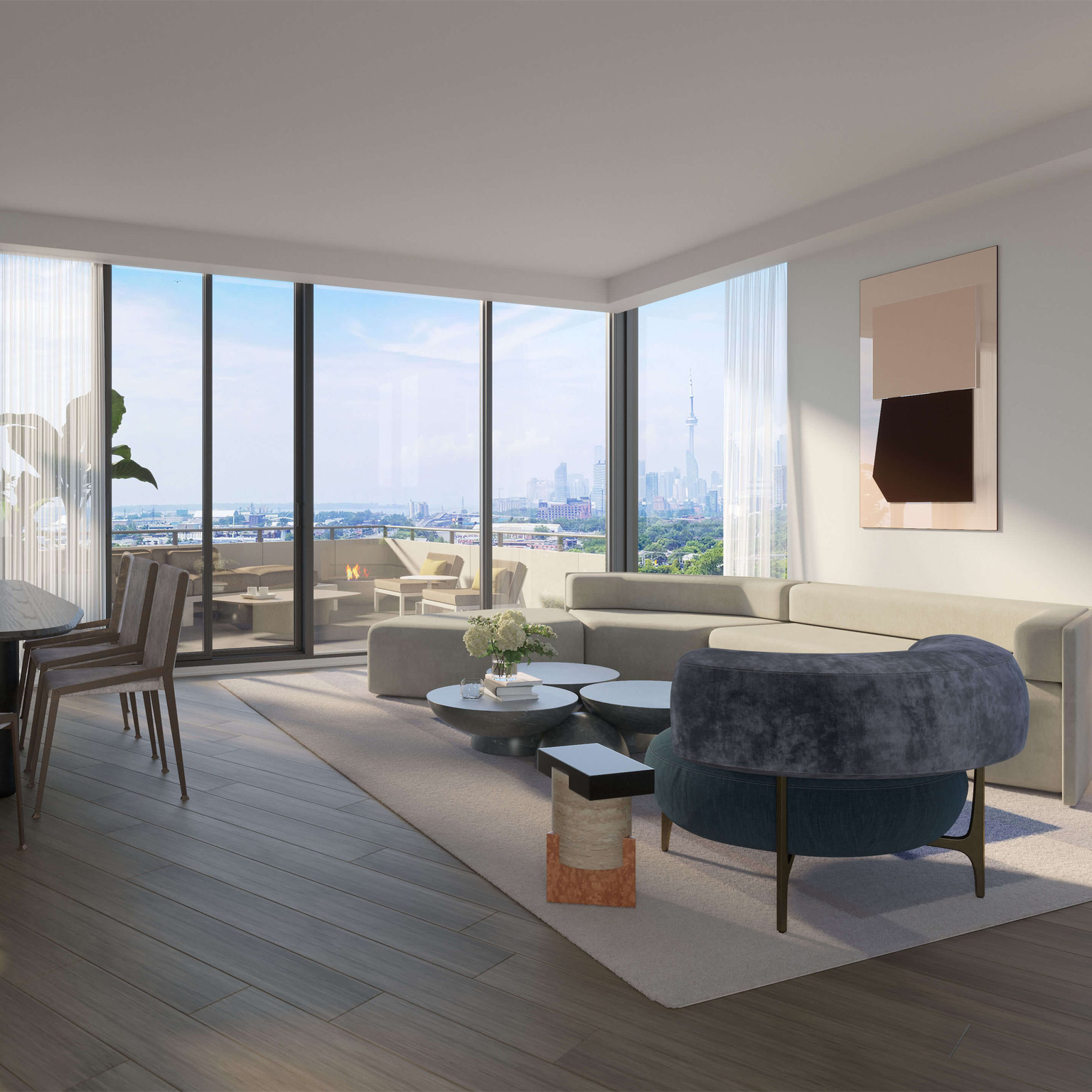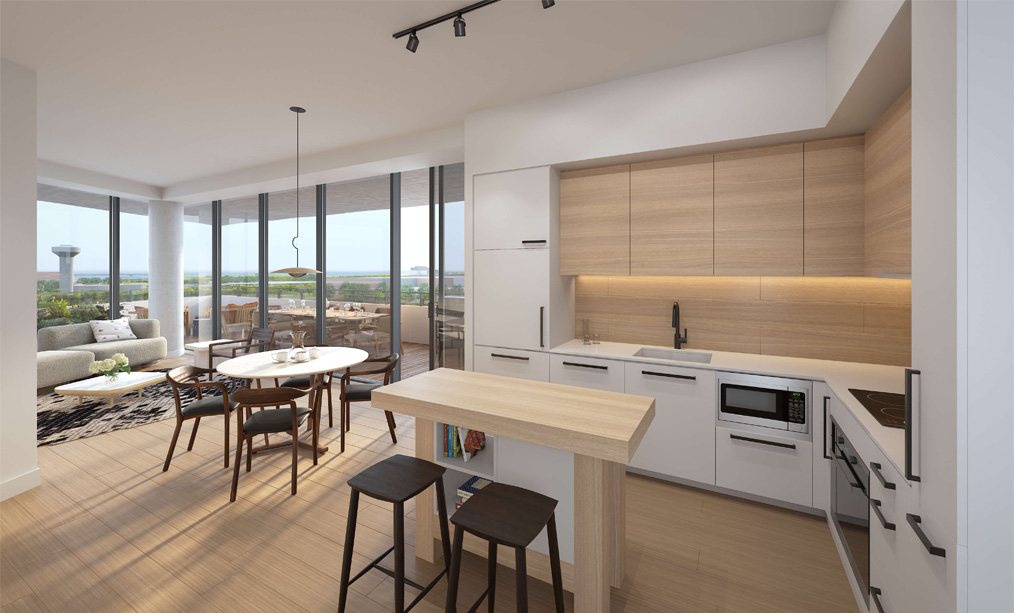 SOUTHWEST CORNER 2 BEDROOM SUITE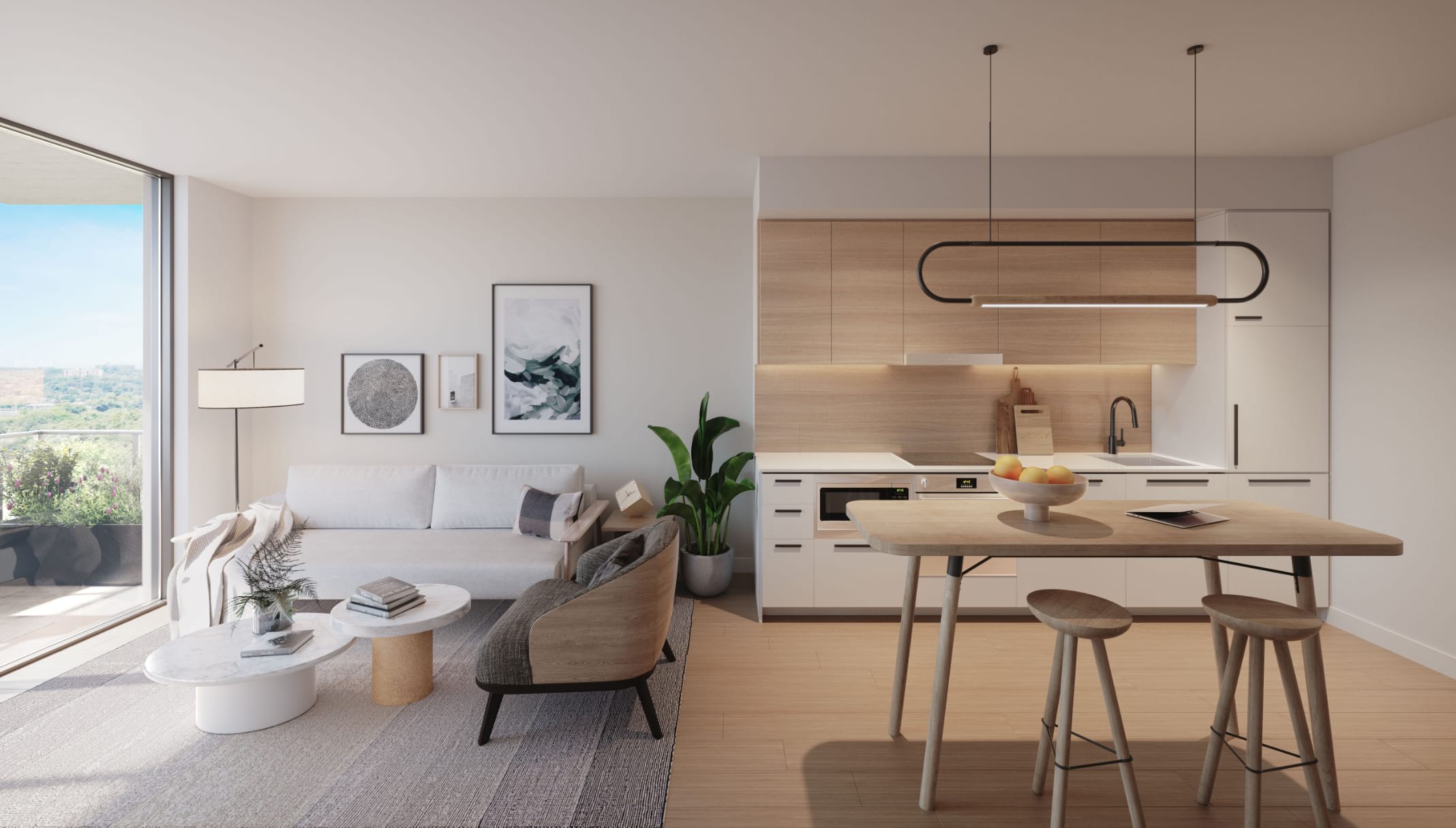 TYPICAL 1 BEDROOM SUITE
Welcome Home Chef
The kitchen's delicate millwork cleverly conceals ample storage; perfect for organized home chefs and those that aspire to be both better chefs and better organized. The counters work beautifully as hard-wearing work surfaces and well-proportioned pedestals for your curated cookware. Custom under-cabinet lighting stays out of the way and gives the scene a relaxed, inviting glow.
IN AND OUT
IN HARMONY
Your retreat, your sanctuary. Whatever you may call it, your suite will always feel like home. Large windows and 9' ceilings bathe your living space in natural light and strengthen your harmony with the outdoors, even when you're inside.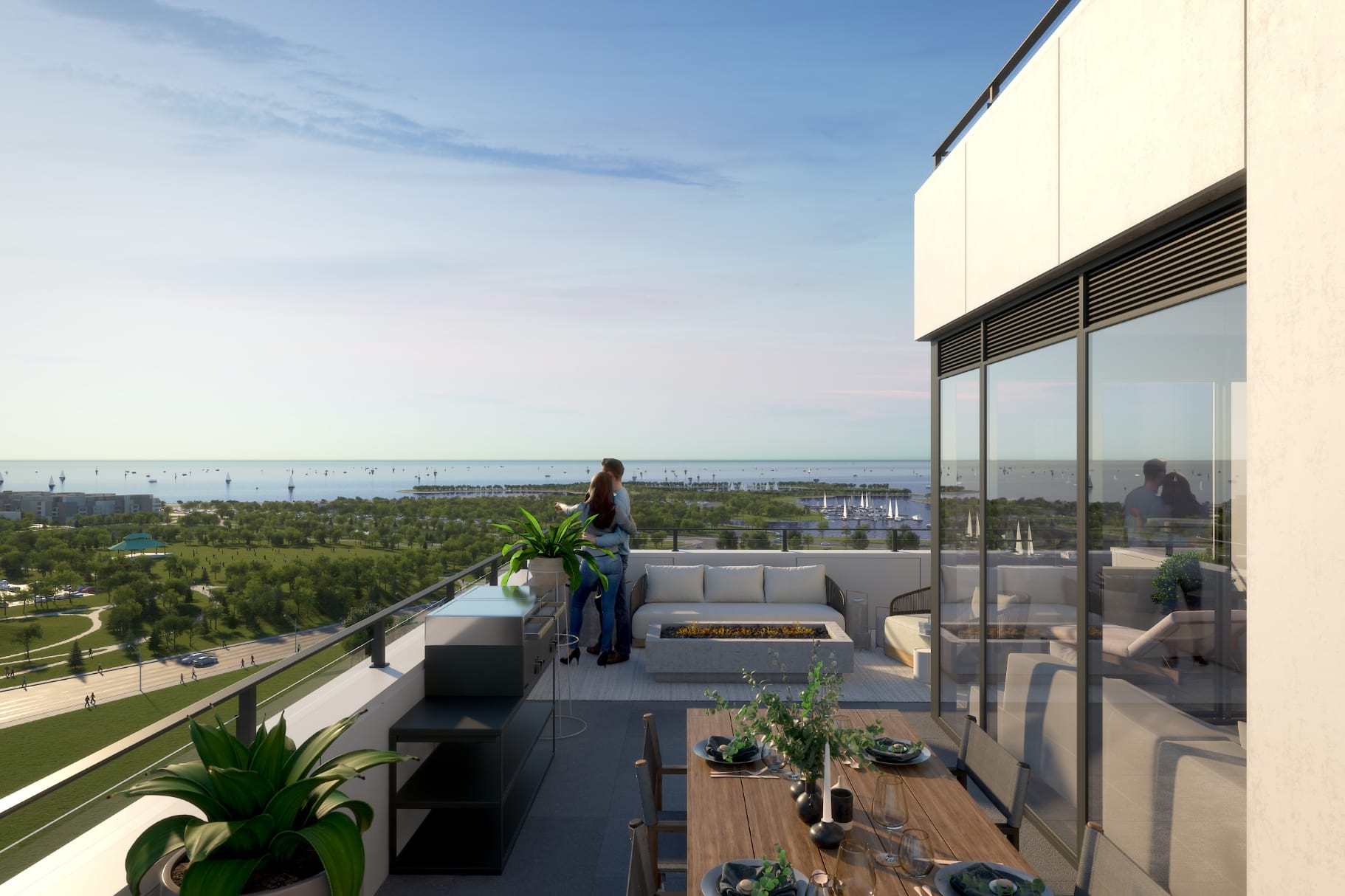 SOUTH-FACING TERRACE SUITE
A Deeply Cinematic Quality
South-facing terraces will enjoy stunning views of Ashbridge's Bay and Lake Ontario, giving even the most mundane of days a deeply cinematic quality. Grill up some seafood and pair it with a bottle of something local from Leslieville or grab a pack of hot dogs and open a Diet Coke, either way your evening will feel like a movie.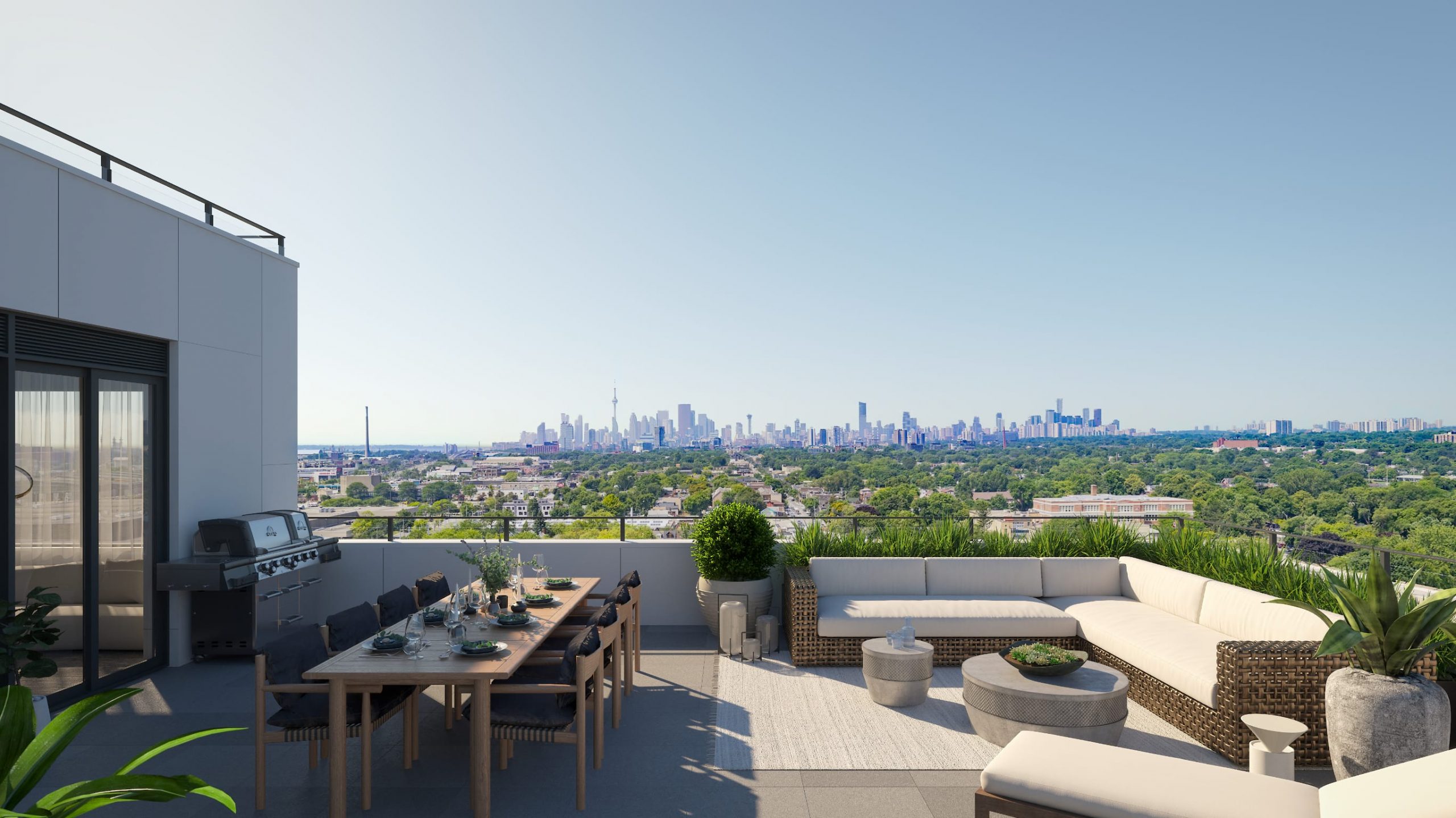 WEST-FACING TERRACE SUITE
Not to be outdone by the South-facing lake views, West-facing terraces enjoy stunning, uninterrupted views of the downtown Toronto skyline. The perfect backdrop for a dinner under the stars.
ONE WITH THE ENVIRONMENT
Queen & Ashbridge takes its responsibility to the environment seriously by meeting and exceeding the latest in green building standards. This means you can sleep soundly knowing you're creating a dramatically smaller carbon footprint. Geothermal wells provide efficient year-round energy without the use of fossil fuels. Innovative mechanical and ventilation systems allow for efficient in-suite temperature control, so you'll require less energy and save more on your hydro bill. Green roofs, garden plots, landscaped community spaces and ample natural building materials complete the sustainable picture.
DEVELOPMENT TEAM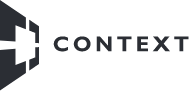 Context was formed in 1997 by Stephen Gross and Howard Cohen.
Our company is focused on the development of mixed-use projects, condominiums and affordable rental housing in Toronto's central neighbourhoods. We are pioneers in downtown intensification with buildings based on quality design, sustainability and innovative city planning.
Context is backed by Waterloo Capital, a private investment fund controlled by Stephen Gross and Gerald Schwartz, the CEO of Onex Corporation.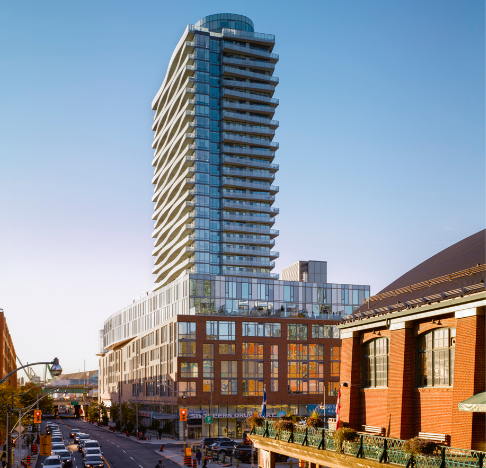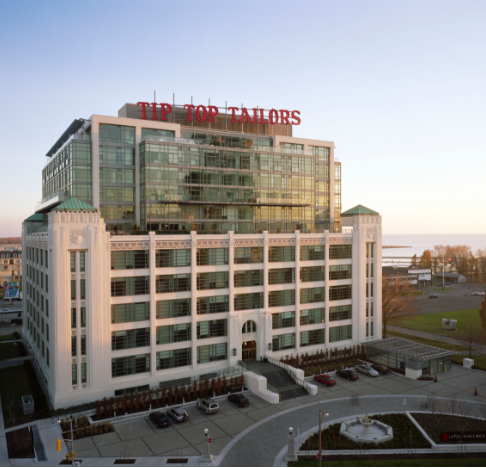 Building a community from the ground up takes more than bricks and mortar – it takes people, and RioCan Living keeps people at the centre of everything they do. So when they select a project's location, architect and interior designer they're not really thinking about 'the project', they're thinking about the people who will one day call it home.
They listen to the communities they're part of, to ensure they're enhancing the unique culture of each neighbourhood. That's why their project in King West doesn't feel like their project in Little Italy, and why you, whatever your lifestyle, will feel at home with them.
Every RioCan Living project is backed by the impeccable management and proven track record of RioCan.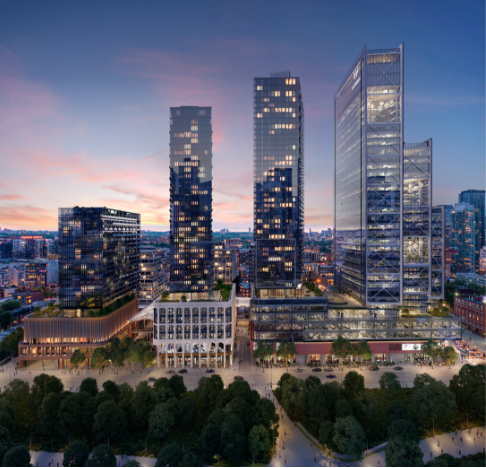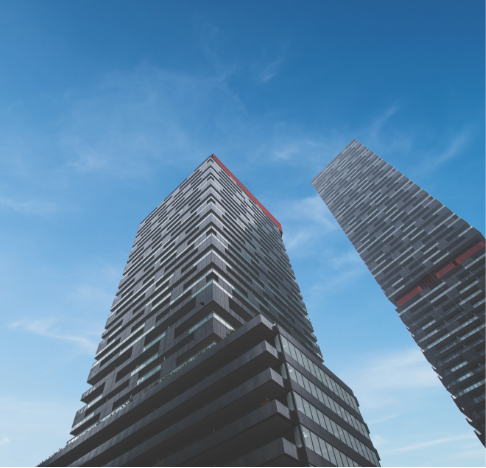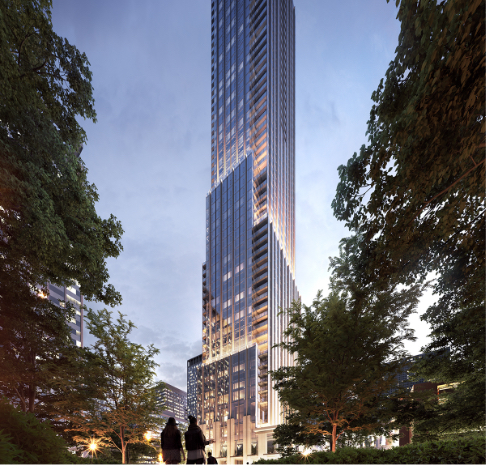 DESIGN TEAM
TEEPLE / ARCHITECT
From its inception in 1989, Teeple Architects has built a reputation for innovative design and exceptional service through a broad range of acclaimed public and private-sector projects. They're recognized for executing technically advanced projects of exceptional quality that are conceptually and practically rooted in the specific needs and aspirations of each client. Their team is committed to responding creatively and effectively to each program, site, context and budget and inspired to find innovative and appropriate solutions for each new project.
Teeple has been recognized with awards for design excellence and sustainability on the local, provincial, national and international levels, including 6 Governor General's Medals for Architecture, 8 Canadian Architect Awards, 13 awards from the Ontario Association of Architects and 14 urban design awards from Canadian municipalities.
MASON STUDIO / DESIGNER
Mason Studio cares about what you care about. They design distinctive experiences through a well-researched process that puts people at the core. Their unique design research method empowers them to understand the needs of their clients – and the people their clients serve – to unleash thoughtful and creative solutions. Based on a scientific framework, Mason seeks to observe, question, and test assumptions to provide intentional design solutions. By focusing on the end-user, they deliver projects that offer meaningful and often unexpected experiences that, in turn, surpass expectations.
PUBLIC CITY / LANDSCAPE ARCHITECT
Public City Architecture is an urban building and
site architecture studio founded by principals Peter Sampson and Liz Wreford in Winnipeg, MB. Architect and Landscape Architect respectively, the principals merged their design practices into one studio in 2016. The firm is known for its pursuit of winter urbanism, pleasure, and a driving commitment to the quality of multi-seasonal public realms. With a portfolio of work that is colourful, ecological, playful, and disciplined, Public City has been identified as one of Canada's most exciting and distinct emerging design practices.